Dean Murder Research Group
---

The Dean Murder Research Group is an informal group of researchers, writers and historians interested in and knowledgable about the Dean Murder. Its members include:
Mark Bean, Jaffrey Historical Society
Dick Boutwell, Jaffrey Historical Society
Bill Driscoll, Jaffrey Historical Society
Paul St Pierre, Jaffrey Historical Society
Rob Stephenson, Jaffrey Historical Society
Greg Burke, Hartland, VT
Jack Coey, Keene, NH
Verne Greene, Cold Case Unit, NH State Police
Milli Knudsen, Cold Case Unit, NH State Police
Ryan Mullahy, Sharon, NH
Silvia Pettem, Colorado
Cliff Roberts, Michigan
Alan Rumrill, Historical Society of Cheshire County, Keene, NH
Tom Spinks, Keene, NH
The purpose of the group is to develop and share information and research on the Dean Murder. Its only meeting to date was held on Monday, 23 February 2015 at the Jaffrey Civic Center. One or more future meetings will be held between now and the centenary of the murder in 2018.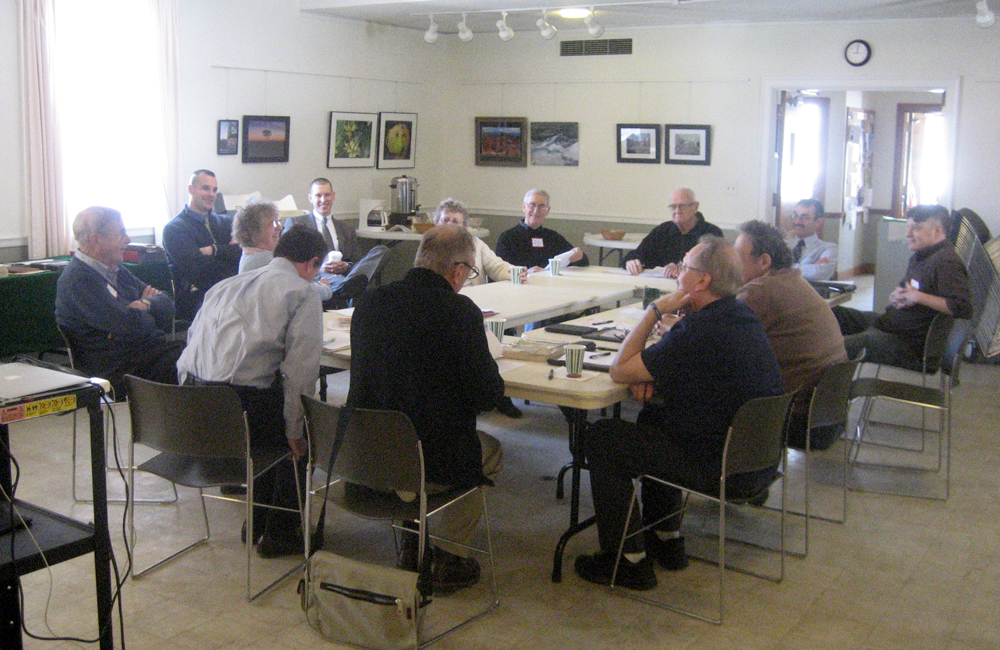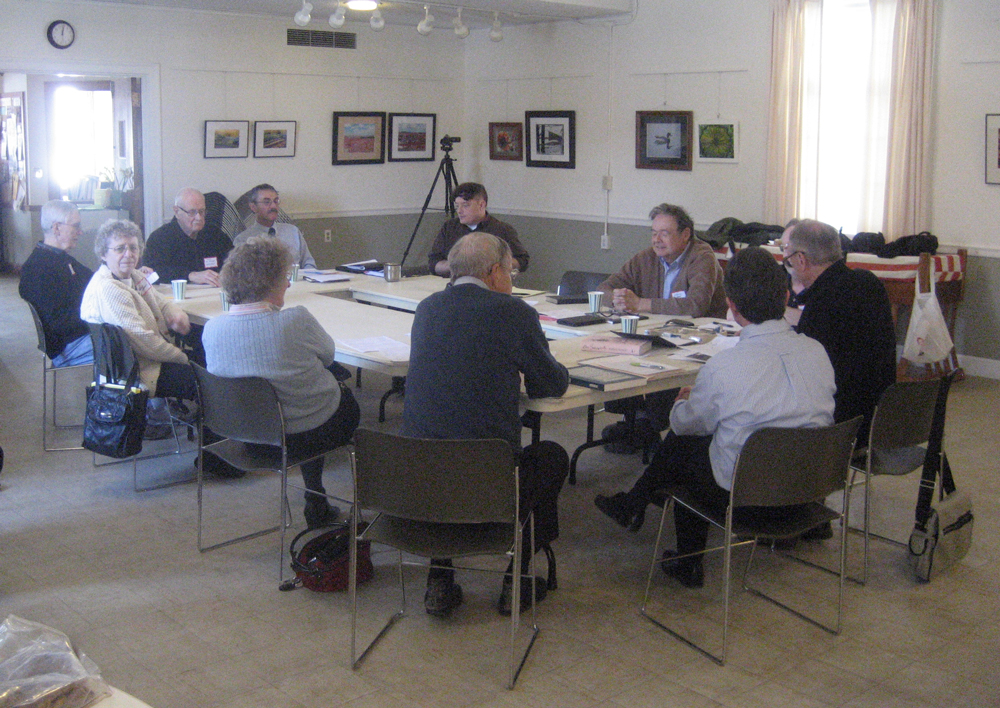 Here's a portion of an e-mail from Cliff Roberts who was unable to attend the meeting:
I got hooked on the Dean case about 5 years ago when I came across an article on it; the article quoted sections of Bert Ford's book on the Dean Murder Mystery so I had to get a copy of that—which was no easy matter. Then I spoke to Margaret Bean (thank goodness for Margaret Bean!) and she kindly sent me a copy of her excellent transcript of the Grand Jury testimony, and I was off to the races. I obtained several hundred pages of FBI files and researched some of the principals of the case, such as Mary Ware and my favorite, Willy Wendt deKerlor. Of course I've developed some theories on the case and definite opinions as to the quality of the investigations and investigators, both local and Federal. That's my field—before I retired, I spent 30-plus years as an investigator, first in a security firm, then 2 years in law enforcement, then as a private investigator, finally 18 years as chief investigator of a law firm dealing in both criminal and civil cases. It's clear to me that none of those charged with investigating Dean's murder were up to the task; virtually all were distracted by mysterious flashing lights, German spies, petty gossip, etc. None approached the case as a straight murder investigation. There was one exception: Harry L. Scott, a seasoned Pinkerton investigator, who was on the case within 3 days of the killing and worked for almost 3 months, interviewing virtually everyone who knew the Deans or might have had any connection with the crime and following any leads that might develop. He was the first to obtain statements from Dean's widow and the entire Colfelt family. He handled the investigation as an experienced well-trained professional—no fancy tricks, no subterfuge, no illegal entries, just good solid pound-the-pavement, follow the lead investigating. He had the best shot at possibly solving this case, had he been given enough time. According to his testimony, he furnished copies of all his reports and/or statements to the local authorities, some of which were read into the record, but not all. He also mentions photographs, but none were referred to in the transcript. I looked through the all the exhibits and documents contained on your excellent web site but could find nothing relating to Scott's investigation. As far as I know, Pinkerton retains copies of all of its investigations, at least the notable ones. Recently, several Pinkerton offices turned their archives over to the Library of Congress (I think); I checked the on-line index but nothing on the Dean case. However, Mr. Scott worked out of the Boston office—the same office which worked on the Borden murders in Fall River MA—and old cases from that office have apparently not been digitized or made public, at least I couldn't find them on-line. If any Group members have contacts in the Boston area, it might be worth a shot seeing if Pinkertons would be willing to open their Dean file (if they still have it) for a look-see. For me, the Dean case is a work in progress. I'm still trying to identify the author of a typewritten letter I found in the Ford book—I sent a copy to Alan Rumrill. The writer (no signature on this carbon copy) appears to be associated with Ware and Ware attorneys, Fitchburg, and was requested by Dr. Dean's brother to have a doctor examine Mrs. Dean as to her mental health. The writer states that it was he who brought Dr. Charles E. Thompson to East Jaffrey on the Saturday after the murder to assess Mrs. Dean's mental condition. Ford merely states that Dr. Thompson was summoned by Frederick Dean. The doctor did not testify before the Grand Jury, so the identity of Frederick Dean's agent from Ware & Ware—and the writer of my letter—remains unknown. The principals of Ware & Ware are related to Mary Lee Ware (uncle or cousin I think) but she doesn't mention them in any of the statements or testimony attributed to her. I also have a possible suspect in mind, the only individual who is known to have threatened to hang Dr. Dean in his own barn. This man was questioned, apparently by Federal agents, and written off as a suspect, despite the fact that he had no verifiable alibi for the night of the murder.
---

I have started processing the video and audio recordings that I took at the 23 February meeting and will see whether they are worth posting on this site.
Rob Stephenson


---